(April 20th update, now a double bill with Frames of Control)
DATES:
Friday, May 5 at 7:30 pm
Saturday, May 6 at 7:30 pm
Sunday, May 7 at 3:30 pm (relaxed performance)
Doors open 30 minutes prior to show. Seating is on a first come first served basis. See access notes for more information.
LOCATION:
Redwood Theatre
1300 Gerrard St E, Toronto, ON M4L 1Y7
Please see access info for descriptions of the level of wheelchair accessibility.

BOXOFFICE: https://findinghelix.eventzilla.net/

FACEBOOK EVENT: https://www.facebook.com/events/246088604471065/246088617804397

MASKING IS REQUIRED TO PROTECT VULNERABLE ARTIST
DESCRIPTION OF "Finding Helix":
When you reconnect with a lost part of yourself and find that it has changed and grown in your absence. "Finding Helix" is a quirky look at connection with self and others and all of the uncomfortable, wonderful, and scary parts of being in relationship.
DANCERS/COCREATORS: Luke Anderson and Jayeden Walker
CHOREOGRAPHY: Kathleen Rea
MUSIC: Cheryl Ockrant
TICKETS: Sliding scale $10 to $50
ARTIST'S BIOGRAPHIES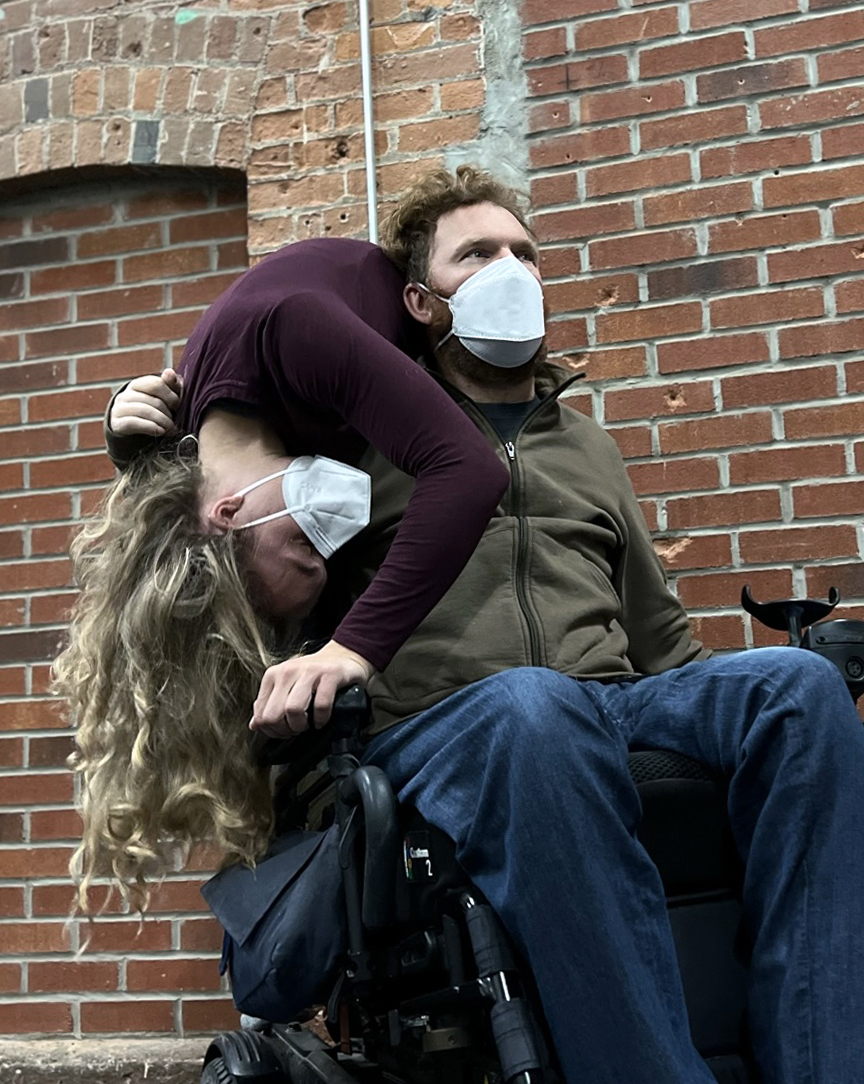 IMAGE DESCRIPTION: Luke carries Jayeden on his shoulder.
Luke Anderson (he/him/his) has a background in civil engineering which helped him foster a respect for the importance of quantitative science in our external world and it's part in helping create an environmentally and socially healthy planet. In 2015 he left his structural engineering gig and took on the role of Executive Director of Toronto's StopGap Foundation, which he co-founded, working with communities across the country to raise awareness about the importance of accessibility, inclusion, and barrier-free spaces. That same year he was introduced to the world of Contact Improvisation and soon developed a deep respect and interest in the somatic realms of our qualitative human experience. Luke identifies as someone living with a profound physical disability and uses a wheelchair to aid his mobility. Luke's lived experience working with and gaining wisdom from his own physical and emotional pain, encounters with systemic inequity for people with disabilities, and personal suffering fuels his desire to contribute to the well being of various communities including the Toronto Contact Improvisation community. Finding joy, weirdness, mystery, and massive amounts of hilarity are some of Luke's personal and professional daily intentions. Luke's movement practice at home and at jams incorporates a playful mix of his passions for dance, nonviolent communication, focusing, harmonica, and didgeridoo virtuosic aspirations.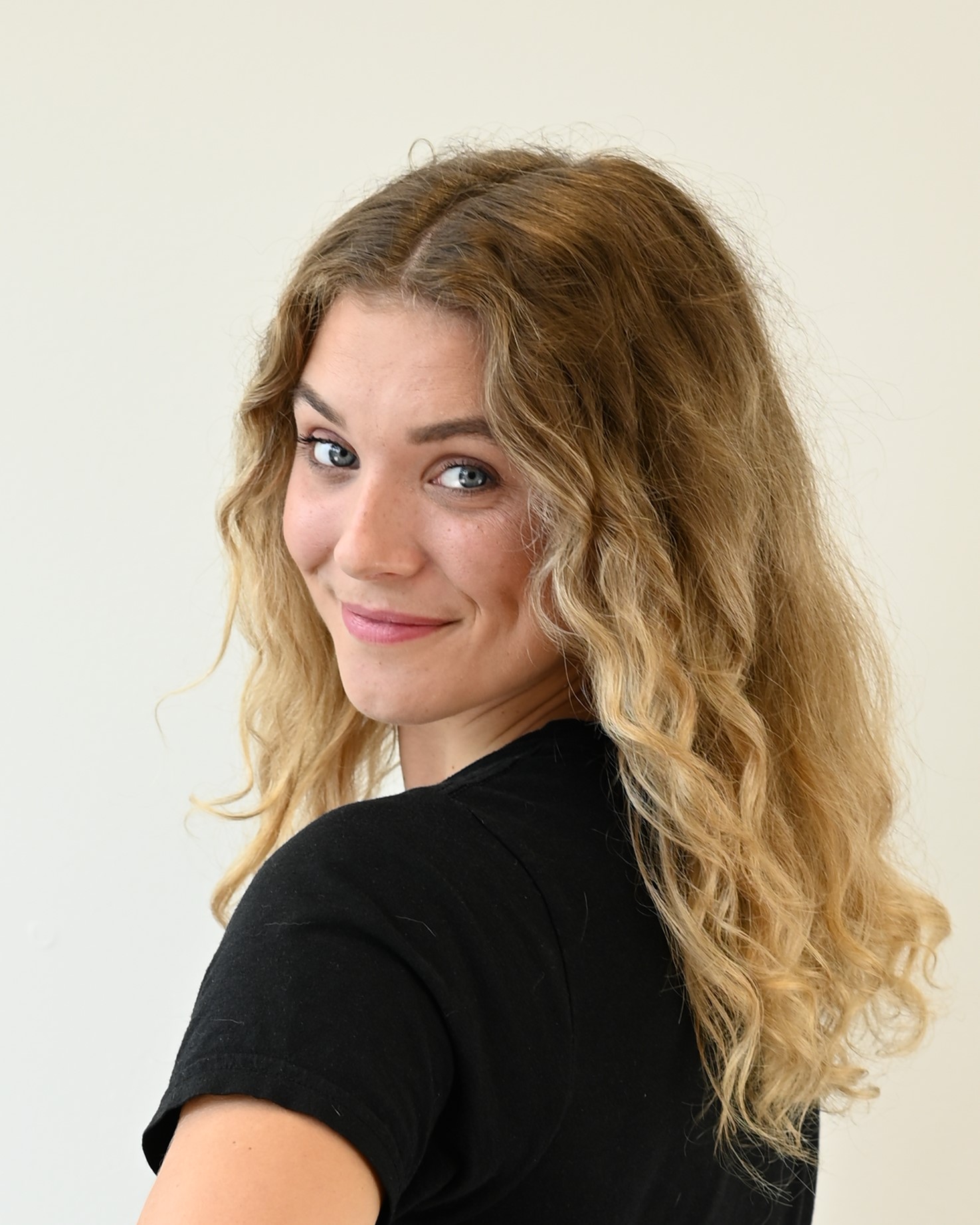 IMAGE DESCRIPTION: Headshot of Jayeden
Jayeden Walker is a queer neurodivergent circus artist with a specialty in aerial arts. She has been performing circus for over a decade in both corporate and creative settings, finding contact dance in 2019. Healing from a series of traumatic brain injuries guided Jayeden to shift her focus toward creating inclusive, trauma-informed movement spaces and disability arts. Her most recent act, Pirate Tails, has toured a number of pride festivals and was recently shown at the Harbourfront CoMotion Festival for Deaf and Disability arts. Jayeden currently lives, plays, and creates as a white treaty inhabitant in Toronto where she runs recreational circus classes and social circus programming for Queer and Trans youth.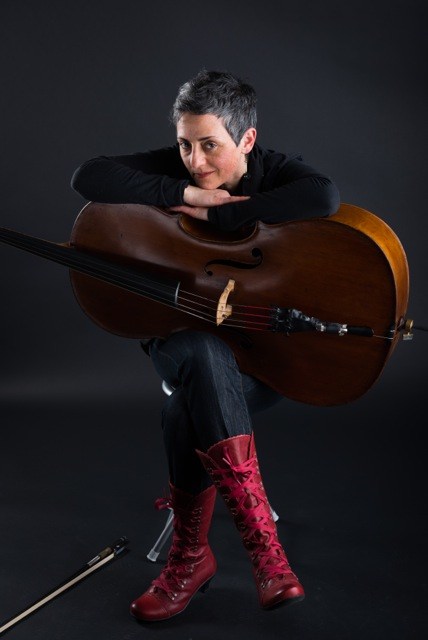 IMAGE DESCRIPTION: Cheryl is sitting wiht her cello laid across her knees and her arms crossed over her cello
Toronto cellist Cheryl O is a dedicated multi-media collaborator blending her acoustic and electronic improvisations with live theatre, dance, lm, circus arts, text, poetry,painting, and electronica. She is a regular performer at Contact
Dance as well as working on sound for lm, dance, and theatre. Cheryl is currently in her last semester of her Masters in Musicology at York University, focusing her research on free improvisation post-trauma through a lens of Polyvagal Theory. Her thesis is on creating new neural pathways to creatively move forward from trauma, backed by both science-based research and own traumatic experience in music education?Cheryl works from her off-gridTiny House studio in a secret location. She has two rescue cats, both black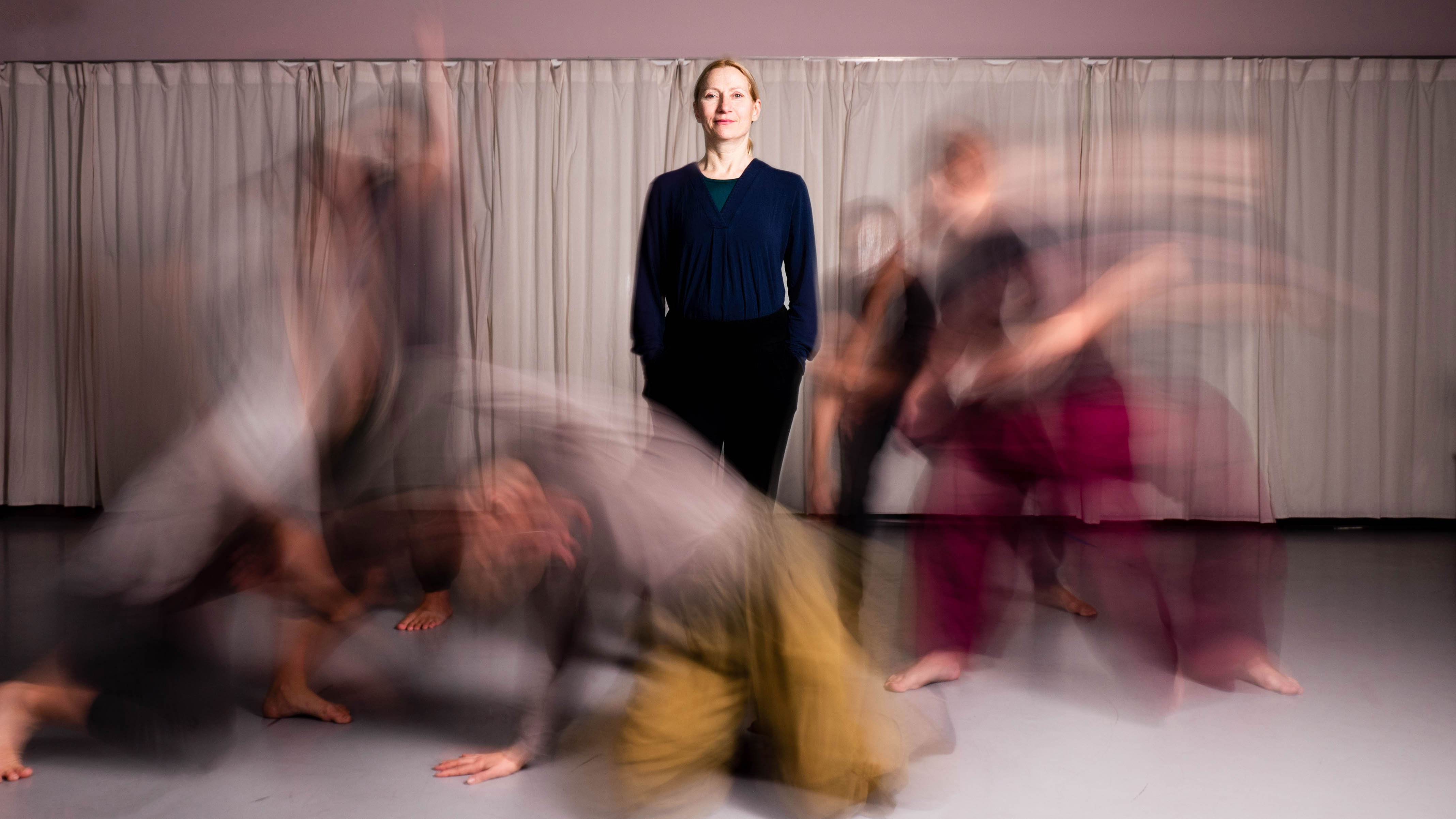 IMAGE DESCRIPTION: Kathleen stands in a studio with a grey floor a blur of dancers dancing around her.
Kathleen Rea danced with Canada's Ballet Jorgen, National Ballet of Canada & Tiroler Landestheater (Austria). She fell in love with contact improvisation 22 years ago & has been involved in the community ever since. She has choreographed over 40 dance works and has been nominated for 5 DORA awards. Kathleen has a learning disability which means writing takes 6 times longer than average. It is one of life's mysteries that despite this struggle she loves writing and is a published author (The Healing Dance). She has a Master's in Expressive Arts with a minor in Psychology. She is a certified teacher of the Axis Syllabus and Buteyko Breathing. She is the director of REAson d'etre dance, a Toronto not-for-profit dance company that is contact improvisation based and produces a weekly jam, a Film Fest, and dance theatre productions. She has autism & works to educate the world about neurodiversity. She developed the well-read REAson d'etre dance Dance Jam Guidelines (download here) which over the past 20 years have influenced consent culture in the contact improvisation worldwide community. She also is the founder of the Contact Improv Consent Culture Blog. Kathleen Rea's Demo Reel
COVID PROTOCOL
All current COVID Gov't protocols will be followed.
Masking is required by the audience.
Performers will be unasked and will do a Rapid COVID test prior to performing
All levels of vaccination or non-vaccination are welcome.
There will be HEPA filters on the location
ACCESS INFORMATION
Location:
The address is 1300 Gerrard St E, Toronto, ON M4L 1Y7
The nearest intersection is Greenwood and Gerrard.
The building is accessible by bus from Greenwood station, as well as the 506 College/Gerrard streetcar.
There is street parking available as well as bike lockups in the surrounding neighborhood.
It can be hard to stop on Gerrard street directly, so for easier dropoffs, we suggest turning onto Redwood Ave (a one-way street going North) and getting dropped off next to the building.
The building is accessible by bus from Greenwood station, as well as the 506 College/Gerrard streetcar. Greenwood station is only barrier-free at the street level and is not accessible by subway. The nearest accessible subway is Coxwell Station.
The Building:
The entrance to the building is off the sidewalk, with a set of double doors, that open manually (no push button).
There is no lip on the door. There is a moderately steep ramp from the entrance into the main space. It goes up from the street level, and then back down into the main space, at a grade that is not to code and has no railings. Wheelchair users may need physical assistance to go up this ramp. The main space is level. The floors are a mix of the concrete and wooden dance floors.
The space is lit with overhead track lighting, with minimal windows. It does have air conditioning and an updated H-Vac system for air filtration.
Washrooms:
There is a single-user washroom on the mainspace floor.
The washroom has enough space for a manual wheelchair but would be too small for a powerchair user to turn around comfortably. There is no automatic door opener there is a grab bar, but the placement isn't great. Handles to the bathroom door were knobs not levers. The faucet may pose access barriers to folks with limited mobility as it needs sustained pressure to function.
Audio and visual considerations.
There is no speech in the dance work itself, opening remarks and land acknowledgements will be written as well as spoken in English (no ASL interpretation). There will be no audio description of the piece.
Relaxed Performance:
The Sunday 3:30 pm matinee is a relaxed performance. With an accommodation, those that can not wear masks can unmask. People can come and go as they need. A warning of possible triggers and what to expect will be given prior to the performance. "Stim" sounds from the audience are expected and welcome.
Seating:
Seating is first come first serve with a variety of seating options at different levels. Seating options are floor chairs, folding chairs, higher "bar stool" style chairs, wheelchair/mobility aid reserved spots, and standing room.
FUNDING
This event is funded by the Toronto Arts Council, Ontario Arts Council, Canadian Heritage Foundation, and the Ontario Trillium Foundation.