"Querying Gender", a new creation by dancers Paul Lewis Jayeden Walker and Mateo Galindo Torres performed in an informal studio setting
DESCRIPTION:
This project examines how we find our own dance in a world where we are regularly choreographed by assigned roles. Using improvisation, we seek to make contact from a place of liberatory movement that offers moment-to-moment choice. To query how people read bodies in a dance form that shares weight rather than assigning gendered roles. Is it possible to disrupt the choreography of gender, abandoning what doesn't serve us–if only for the length of a dance? In other words: How can we find our own dance in a world where we are choreographed by the roles we play? If we don't have the freedom to be our own unique self, can we truly make contact?
DATE: Tuesday, June 21, 2022
TIME: 8:45 pm to 9:40 pm
LOCATION: Beach United Church: 140 Wineva Ave, Toronto
Wheelchair Accessible by elevator in the building

TICKETS: $10
BOXOFFICE: https://reasondetredanceboxoffice.eventive.org/schedule/61be3353c89c1e00959607cd
ARTISTS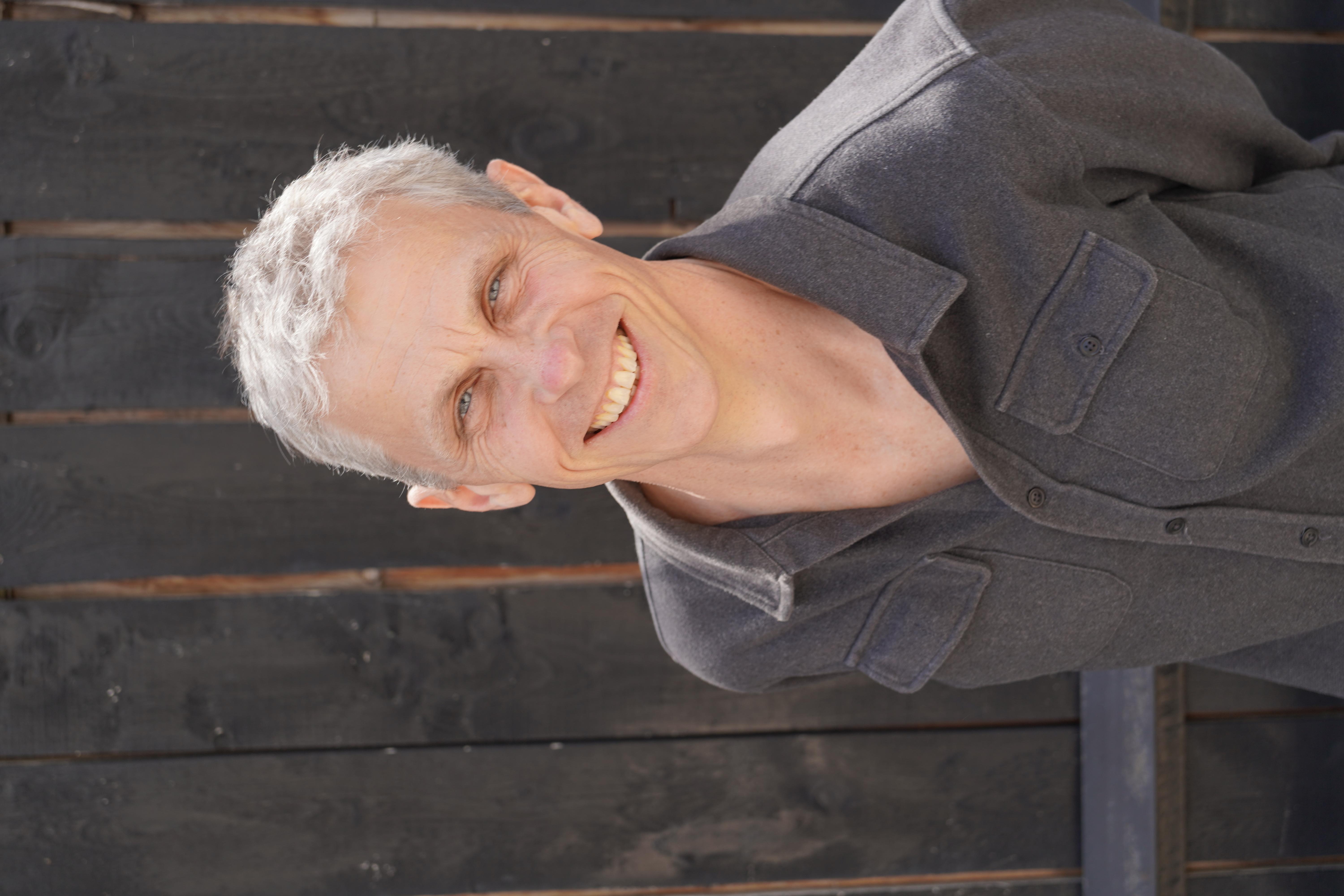 Image description: A portrait of Paul smiling, with blue eyes and grey hair. Wearing a grey button up shirt next to a grey fence in the sunshine. (photo Credit: Jonathon Neville)
Paul Lewis (ki/kin) is a queer LGBT movement artist with a love for good light and gardens. Paul has studied Contact Improvisational dance since 2015 in Toronto as well as at Leviathan Studio on Lasqueti Island and in 2018 performed the role of Therapist in Men's Circle produced by REAson D'etre Dance Productions. Ki brings a background of yoga and bodywork to this movement inquiry.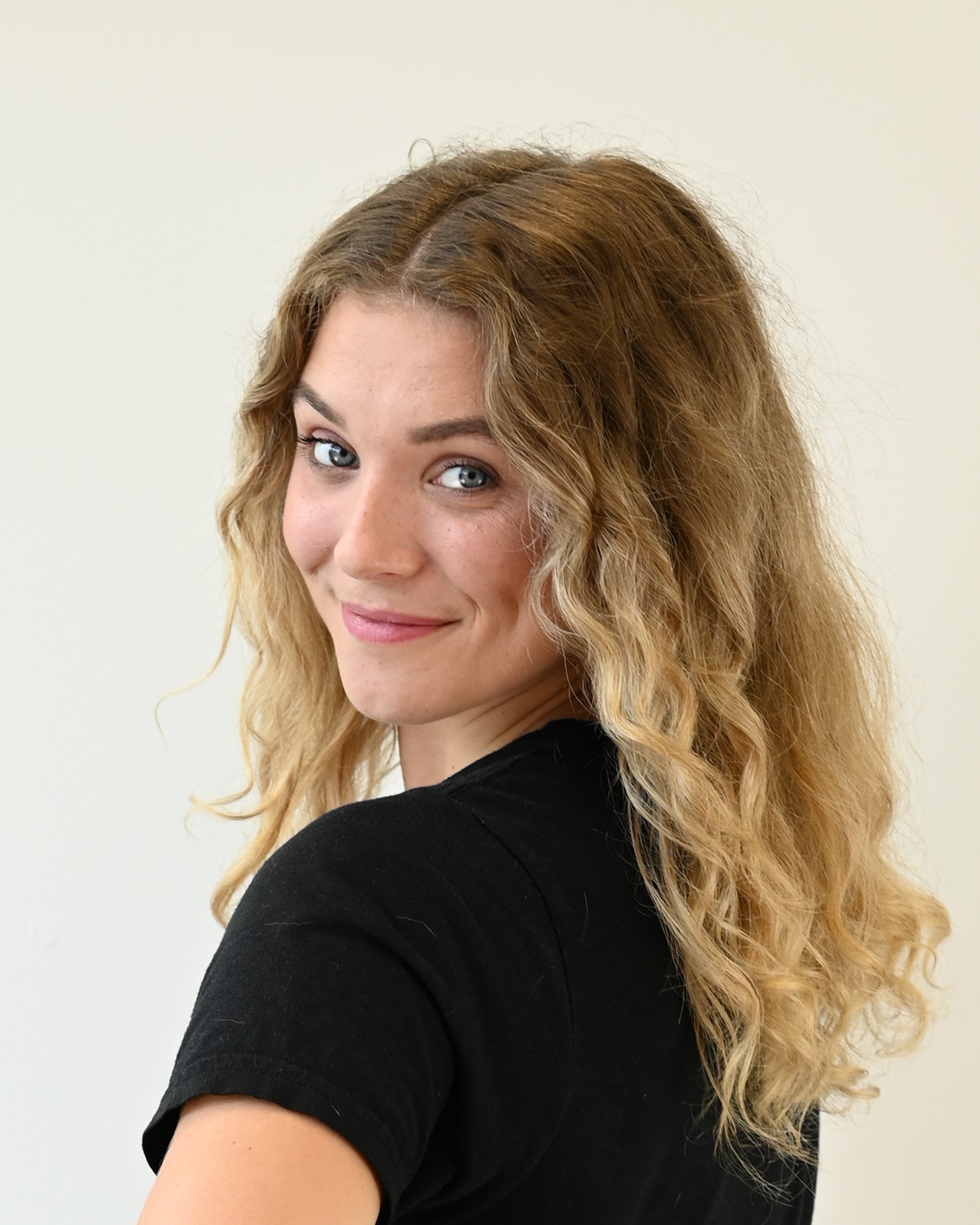 Image description: A headshot of Jayeden Walker , a young white femme with blue eyes and mid length curly blond hair. She looks over her shoulder at the camera smiling playfully, her curls framing her face and flowing down her back. (photo credit: Paul Lewis)
Jayeden Walker is a queer neurodivergent circus artist with a specialty in aerial arts. She has been performing circus for over a decade in both corporate and creative settings, finding contact dance in 2019. Healing from a series of traumatic brain injuries guided Jayeden to shift her focus toward creating inclusive, trauma-informed movement spaces and disability arts. Her most recent act, Pirate Tails, has toured a number of pride festivals and was recently shown at the Harbourfront CoMotion Festival for Deaf and Disability arts. Jayeden currently lives, plays, and creates as a white treaty inhabitant in Toronto where she runs recreational circus classes and social circus programming for Queer and Trans youth.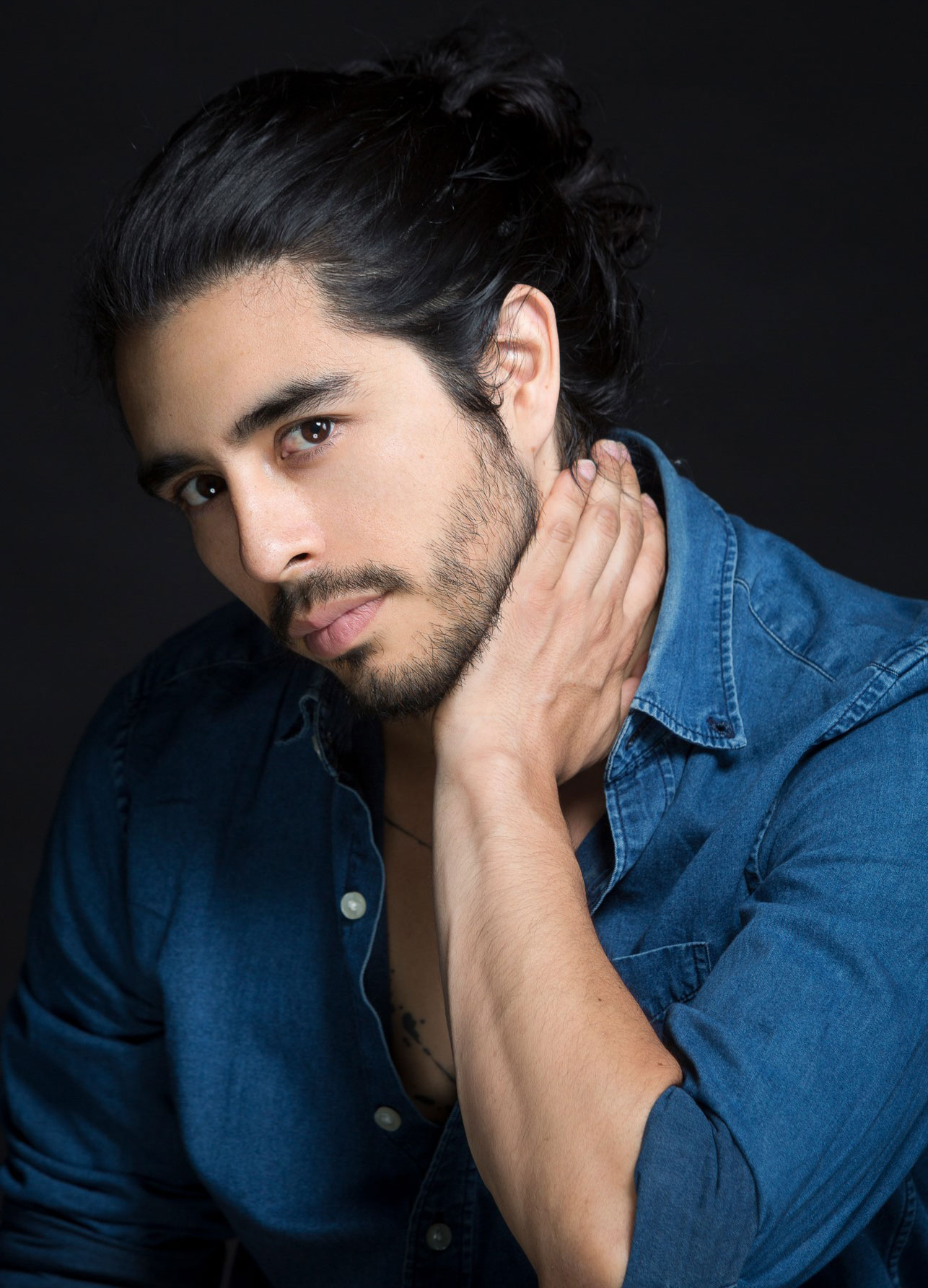 Image description: Headshot of Mateo Galindo Torres. He is wearing a blue button shirt and his hands rests on his chin and he looks into the camera lens with a serious fascial expression.
Mateo Galindo Torres is a Colombian-Canadian multidisciplinary dance artist, actor and performer based in Toronto. As an interpreter, he has worked with a wide array of directors and choreographers, for live theatre, voice over and film. Mateo has performed in Canada, Colombia, Cuba, Germany, Mexico, and Panama. As a choreographer and creator, his work is highly influenced by his Latinx American background, often politically charged, and inspired by social subject matters. Mateo is the founder and artistic director of GUETCHA GUARITCHA.
Creative contributions were made by Jonathon Neville who was unable to complete the project
COVID PROTOCOL
All current COVID Gov't protocols will be followed.
Masks are optional
Al levels of vaccination or non-vaccination are welcome.
There will be three HEPA filter (one at the box office table, one in the hallway and one in the studio)
ACCESS INFO:
Wheelchair-accessible performance hall and washrooms
A program listing the dancers and works will be provided through QR codes so people can read the program on their phones with their usual accessibility features.
At this time the PRESENTER does not have the means to provide live Sign Language Interpretation or live audio description for the performance.
Please send access requests or questions to info@reasondetre.com
FUNDING
This event is funded by the Toronto Arts Council, Canadian Heritage Foundation, and the Ontario Trillium Foundation.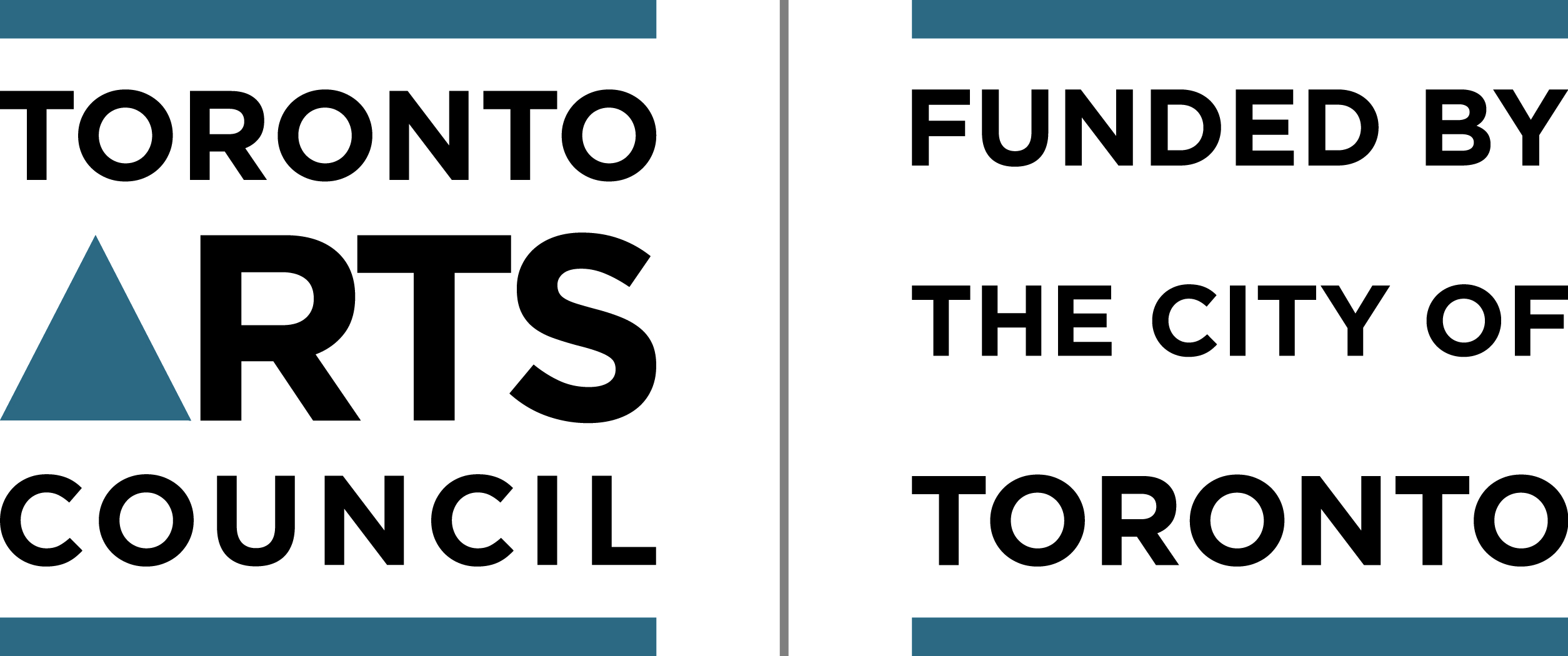 Image description: Three logos (Canadian Heritage, Ontario Trillium, and Toronto Arts Council)